Compassionate, patient-centered family dentistry.
What customers say about us
Sam
Very professional, friendly and knowledgable. Clean and cozy facility. I'm very nervous every time I go to the dentist but they've done good work and I trust them.
Jill
Absolutely wonderful experience today! Had my teeth cleaned and a check up. Staff is exceptional. Thank you Jackson Dental!
Robert
Jackson Dental goes above and beyond to make their patients comfortable. They are reasonably priced and I definitely recommend them for the entire family.
Our Commitment
At Jackson Dental we are committed to making sure our patients understand all of their treatment and financial options before beginning care. From the first consultation, you are involved in the development of your care plan.
Better Together
Our dentists fully analyze your current situation and then make recommendations based on specific needs and circumstances. By combining our knowledge with your needs, we are able to develop a treatment plan that works for you.
A Cape Girardeau native, Dr. Rob graduated from Nova Southeastern College of Dental Medicine. He has climbed Mount Kilimanjaro, taught English in China, and participated in several medical and construction mission trips. Dr. Rob specializes in Oral Appliance Therapy and was trained by top experts in the field. He enjoys spending time with his family, hiking, traveling, and being active in his church. He and his family reside in Jackson.
Born and raised in Cape Girardeau, Dr. Bell graduated from the University of Missouri - Kansas City with a Doctor of Dental Surgery degree. Dr. Bell has a passion for learning about his beloved profession and believes that there is always more to learn to perfect his craft. He has traveled extensively learning new techniques for dental implants from some of the nation's top experts and is proud to bring that knowledge to the patients at Jackson Dental. In his spare time, Dr. Bell enjoys spending time with his beautiful wife Maria and two sweet boys Liam and Evan. He enjoys watching Cardinals baseball and golfing, but most of his spare time is spent putting puzzles together and building blocks with his boys.
Dr. Jonathan Edwards, DDS
Raised just outside of Cape Girardeau, Dr. Edwards is a proud graduate of Jackson High School and received his Doctor of Dental Surgery degree from the University of Missouri – Kansas City School of Dentistry.
Dr. Edwards currently serves as the President of the Southeast Dental Society, and also serves as a delegate to both the Missouri House of Delegates and the American Dental Association House of Delegates, where he advocates for issues beneficial to patients.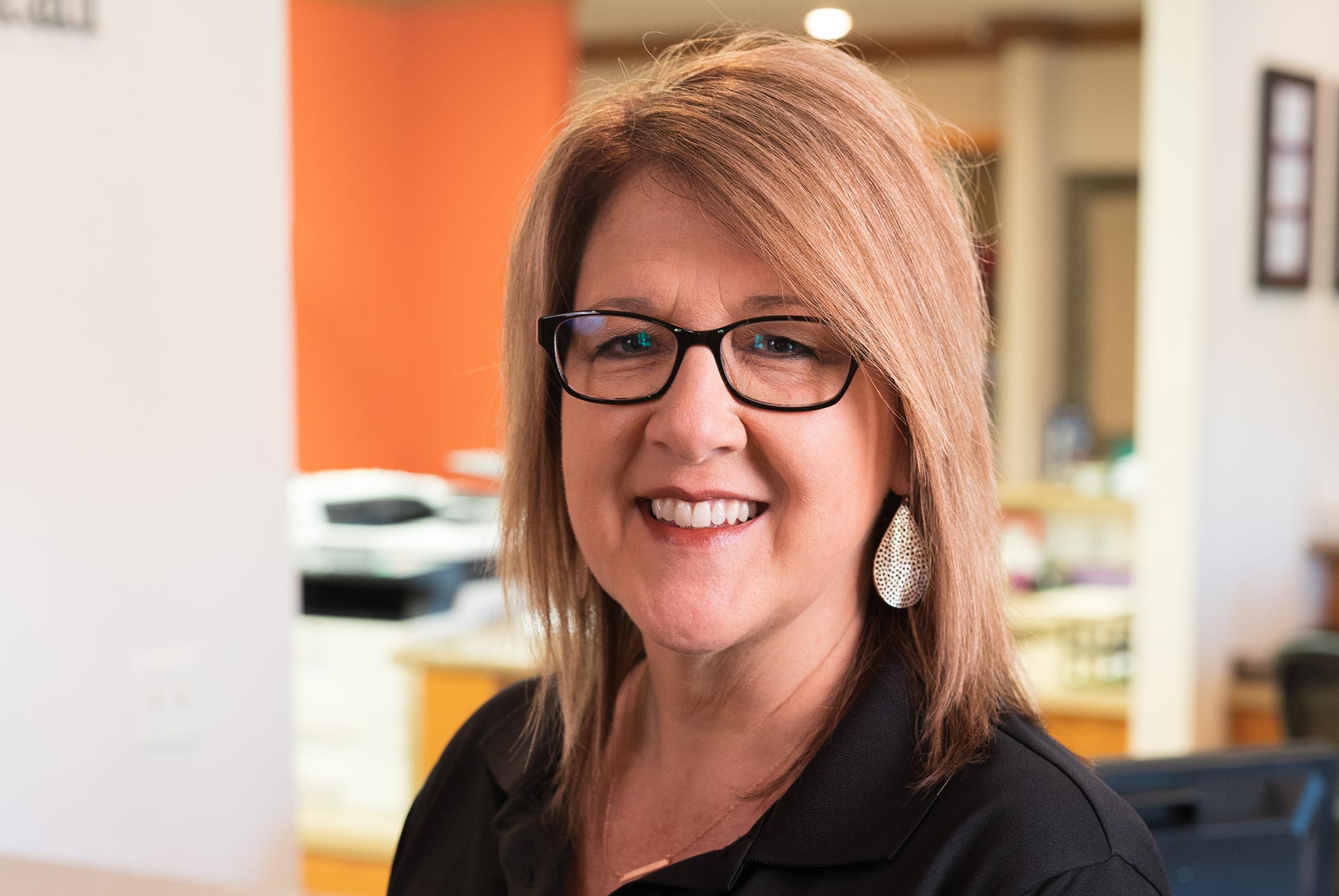 Have a look around our office.